Welcome to this week's edition of Headphones! This week we're covering some slammin' new music and, in lieu of an album review, we'll cover the Grammys as well. Let's jump into it!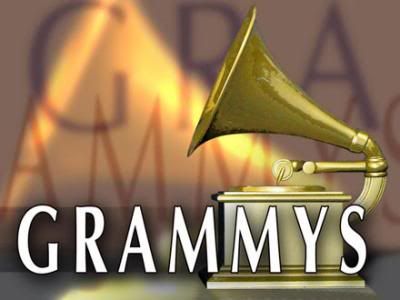 The Grammys: This year's Grammys telecast, which aired this past Sunday on CBS, faced many challenges and issues, which ultimately amounted to a lackluster show. From Bow Wow's pre-show timing issues, to Rihanna cancelling last minute to Adele's instrument mishaps, it seemed like the whole awards show was sloppily put together. I think the actual issue is that the Grammys isn't as revered or respected as it used to be. This stems from a culmination of things, including artists feeling that, year after year, the right winners aren't chosen, as well as the overall lower standard of the music industry in the modern day. Let's be real, do you think a Taylor Swift or Justin Bieber could have been as successful as they are today back in the 1980s or 1990s?
I'm not so convinced.
Regardless, the Grammys definitely had its bright moments. Lady Gaga did a vibrant tribute to the late David Bowie. Although some were disappointed, most, including myself, were both excited and entertained by her tribute. James Bay and Tori Kelly came together for an acoustic duet of their songs "Let It Go" and "Hollow," respectively. Their performance was well received by the public, as "Let It Go" surged to the top five on the iTunes charts, and "Hollow" wasn't far behind, charting within the top 20.
The best performance, by far, was by Rap Album of the Year recipient Kendrick Lamar. His unapologetically black performance set shock waves through social media, and naturally pissed off a few people in the process, but not as much as Beyonce's Super Bowl Halftime performance. From the men in chains to the African dance break, Kendrick Lamar covered the entire plight and flight of African Americans in less than four minutes. It was definitely a performance to remember.
In awards, Bruno Mars and Mark Ronson took home Record of the Year for the smash hit "Uptown Funk," while Meghan Trainor took home the Grammy for Best New Artist, beating out fan favorite Tori Kelly. Ultimately, Taylor Swift proved too undeniable, which resulted in her winning Album of the Year for her No. 1 album, 1989.
This Week in Music: 
Country: Granger Smith recently announced the upcoming release of his debut album Remington, which will be out the first week in March. To celebrate this release, take a gander at the lead single, "Backroad Song."
Pop: This past week saw the settling in of Zayn's new bombastic single, "PILLOWTALK" and the debut of his new song, "It's You," which he performed on "The Tonight Show with Jimmy Fallon." Check out the former's video, featuring model and rumored girlfriend Gigi Hadid.
Rock: The 1975 released another track off their upcoming album, which will be out next Friday, February 26th. This 80s influenced tune, entitled "Somebody Else," is another great cut from the album, and I will definitely be reviewing it next week. In the meantime, check out their newest single above.
R&B: FKA Twigs dropped a new single this week, entitled "Good to Love." Continuing to push the boundaries of Alternative R&B, she scaled back on the production and upped the raw emotion, making this one of my favorite songs by the British beauty.
Indie: In Indie releases this week, we have Låpsley's "Love is Blind," which is the latest single from her upcoming album Long Way Home, which is due for release March 4th. The track is easy on the ears, thanks to the pandering beat and her haunting vocals, and is definitely worth the listen.
You Will Be Missed: This week saw the unfortunate death of Vanity, who was the lead singer of Prince's girl band Vanity 6. She went on to have two solo albums released by Motown Records after the group disbanded in 1983. She was 57 years old.

Thank you for joining us, see you next Friday!