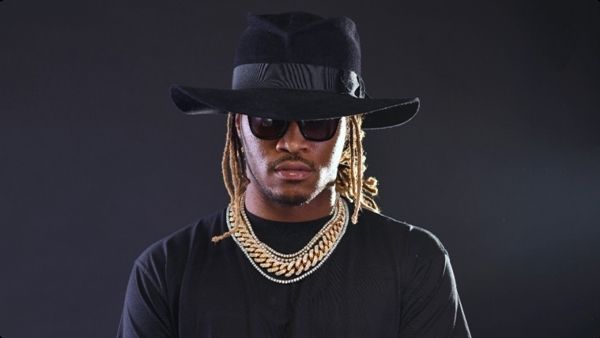 Welcome back to another edition of Headphones! The last couple of weeks have seen the return of many popular artists, and this week we highlight a few of them, from 2015 breakout stars like Fetty Wap and G-Eazy to mainstays Future and Coldplay. Let's jump right into it!
Future 's EVOL: A Review: Future's (sort of) back! Last week, the King of the South dropped another album on us, entitled EVOL, after a lackluster mixtape release just last month. Filled with fiery productions and lyrical content, Future continues to widen the gap between him and other trap artists, overshadowing the release of both Wiz Khalifa and Young Thug's newest projects.
On a positive note, the album is very cohesive; the tracks flow from one to the next seamlessly, as did his last solo studio album, DS2. The best song, by far, is Low Life, featuring The Weeknd on vocals and Metro Boomin' on production. The Canadian superstar does what he does best, as his melancholic vocals bleat into a burst of Metro Boomin' magic. Future slithers and slinks on his verse, finishing the culmination of one of my favorite hip-hop songs this year.
If I'm being really honest, I really don't expect too much of Future; he knows his sound, he has his fanbase (also known as #FutureHive), and he makes his money. Although he won't push any artistic boundaries, this has proven to be a simple, winning combination for the rapper. If only he can win in his personal life as much as his musical one, he'd be completely unstoppable. This past Tuesday, R&B songstress and baby mama No. 4 Ciara sued the rapper for $15 million for claims of defamation. Ouch! As EVOL is fireball-ing for the No. 1 spot on the Billboard 200, let's see if Ciara will burn a hole in his pockets with this lawsuit.
Country: Anything but a "Whisper": Chase Rice also released a new single, entitled "Whisper," this week. The country-meets-EDM track is just another indicator of the transformation of country from a "classic" sound to a more current, pop sound. I always enjoy a good push of the boundaries, especially when it comes to music. So, push on Chase Rice!
EDM: Ain't No Stoppin' Us Now: Speaking of top 10 hits, The Chainsmoker's "Roses" is sitting pretty at number eight spot on the Billboard Hot 100 chart this week. However, they haven't let up on the gas pedal, as they released "Don't Let Me Down" last Friday, a radio friendly tune which features singer Daya.
Hip Hop: On the Rise: Rapper G-Eazy has received great responses from the masses since the December release of his 3rd album, When It's Dark Out. His single "Me, Myself, & I" which features singer Bebe Rexha, rose to the number 10 spot on the Billboard Hot 100 this week. Fueled by strong sales, it'll be no surprise if this song were to make a run for the top five. G-Eazy is currently touring as well, with most of his shows already sold out. So congratulations G-Eazy on all the success!
Pop: Fetty's Return: Fetty Wap also makes a return to the music scene with the official release of his new single, "Jimmy Choo." This song's been hot long before now, thanks to a dance video of two extra-turnt girls went viral. Welcome back, Mr. Wap!

Rock: Coldplay Sales Surge.Thanks to colorful performance at this past Sunday's Super Bowl Halftime Show, which featured both Beyonce and Bruno Mars, Coldplay saw a slew of sales in both past albums and singles. So in honor of Coldplay's huge gain in sales, enjoy the video to one of my absolute favorite Coldplay tracks, "Clocks."

Kanye is Still… Kanye-ing: After a problematic Twitter war with Wiz Khalifa and Amber Rose, Kanye has decided to focus on the upcoming release of his clothing line and "Yeezy" shoe collection, as well as putting the finishing touches on his ever-title-changing new album (Which is currently titled The Life of Pablo.) His week hasn't come without drama, though, including an apology to Michael Jordan, a spat with shoe company Puma, and a Twitter challenge, all through his Twitter account. Oh, Kanye, we just want the album.
You Will Be Missed: This week included the unfortunate passing of Maurice White, who was a co-founding member of the legendary Earth, Wind & Fire. This came after their recent induction into the Grammy Hall of Fame this year. He was 74 years old.
Thank you for joining us for this week's edition of Headphones. See you next Friday!