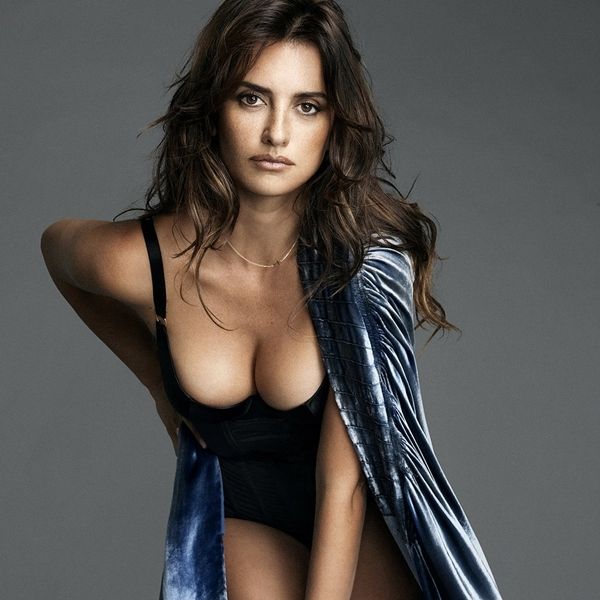 What's going on, y'all? Welcome back to our monthly edition of Femme, where we highlight one beautiful woman and talk all bout what makes her special. This month is the "Timeless Beauty" edition, and who is more timeless and beautiful than actress and model Penelope Cruz? Let's jump right in!
Penelope Cruz was born in the Spring of '74, but by the young age of 16 she had already made her acting debut in the film "Jamón, jamón," and from then on it was no looking back.
Cruz appeared in a slew of films from 1997-2005, including "Open Your Eyes," "The Hi-Lo Country," "Vanilla Sky," "Gothika," and "Sahara." She received Golden Globes Nominations for her roles in both "Volver" and "Nine," but it wasn't until 2008 that she won an Academy Award for her role in "Vicky Cristina Barcelona." She's also earned herself a star on the Hollywood Walk of Fame.
On the modeling side of things, Penelope Cruz has posed for Esquire and Ralph Loren. She was also the face for L'oréal Cosmetics. Additionally, she's tried her hand in designing alongside her sister, designing clothes for Mango Clothing Company. Already accomplishing so many things before the age of 42, it's evident why Penelope Cruz is our pick for the Timeless Beauty.
Why She's Hot: Penelope Cruz is just fine. Her lips, her eyes, her accent, her body–it just all comes together for her so nicely. She's like a Spanish version of Cindy Crawford, I swear she doesn't age! She also has great teeth, which is always a plus in my book. She's truly a timeless beauty.
What Kind of Man She Likes: We already know the type of man she likes—her husband Javier Bardem. He's also an accomplished actor. Bardem's already received a star on the Hollywood Walk of Fame and won an Oscar for Best Supporting Actor in the film "No Country for Old Men." I think it's safe to conclude she likes the hard-working, ambitious type.
Things You Should Know: Penelope Cruz is a woman of many talents. She can speak four different languages—Spanish, Italian, English, and French. She was the second Spanish actor to win an Oscar in an acting category—the first was her husband—and she's the first Spanish actress to ever win an Academy Award. Penelope Cruz is not just a great actress and a beautiful woman, but a trailblazer and record breaker too. And what's more attractive than beauty and success?